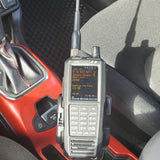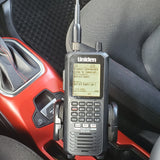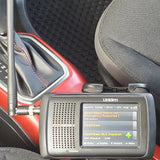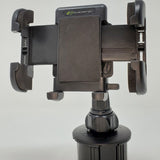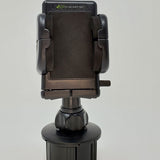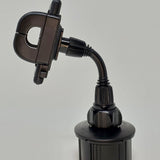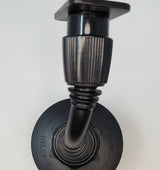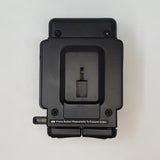 Vehicle Scanner Mount
Works in any vehicle

Great for hands-free scanning

Works with all handheld scanners

Shop SDS100 & BCD436HP specifics mounts
Choose from either the Windshield or Cup Holder mounting option in the dropdown selector.
Both mounts will work with almost any police scanner radio and can be installed into any vehicle so you can easily insert and remove your scanner in seconds. Vehicle mounts are commonly used with the HomePatrol-2 and all handheld scanners, allowing hands free use in any vehicle.
Windshield Mount Specs
The Mobile Grip-iT's 4.5" wide adjustable clamping arms will accommodate almost all handheld police scanners on the market today. The "Quick Lock & Release Lever" allows you to insert and remove your scanner from the mount with ease. The suction mount kit is designed to have a strong hold on any glass surface, so you can place it in the best position on your windshield. See product video below for a demo.
The clamping arms also adjust position allowing you to custom configure it to your particular device and to allow full control of all buttons and functions. The support tabs adjust and swivel, again, enabling 100% customization. It also protects your scanner from on-the-road movement and vibration.
Cup Holder Mount Specs
Adjustable grip fits police scanner radios between 1.77in and 4.1in
Fits the devices while in a protection case
Soft rubberized grip to protect your police scanner radio from scratching
Arm grip release button
Flexible neck and 360-degree rotatable holder for the best viewing angle
Adjustable base for a perfect fit in most cars' cup holders