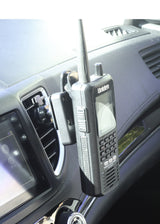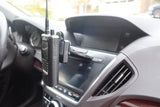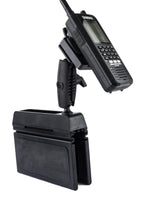 Choose from 10(!) mounting options in the dropdown selector.
All mounts are made specifically for the SDS100 and BC436HP and can be installed into any vehicle for easy access to your scanner.
Cup Holder Mount Specs
The cup holder is the perfect place for your scanner. It remains within arms reach.
This cup holder mount has a base that can be expanded from 2 1/2" to 3 1/2" so it will fit in most cup holders.
To expand the base just turn the adjusting know on top of the base.
The neck is flexible so you can adjust the mount to get the perfect view of your scanner.
*Our mount will accept the belt clip or the button that the belt clip is attached to.
*This applies to all of our mounts on this page