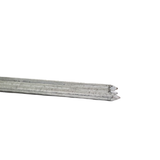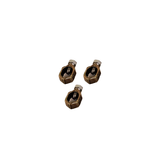 Grounding Kit for Outdoor Antennas
Everything you need to ground your outdoor antenna

Ultra easy to set up

Protects your home

Buy as part of home antenna kit
This kit provides you with everything you need to ground your antenna with zero technical know-how. Set-up will take no more than 15 minutes.
Grounding your outdoor antenna is important for protecting your home. Basically, you need to put 2 clamps on with a wrench and push one 3-foot stake into the ground.
This kit comes with 3 stakes, but only one needs to be used. These materials work with any outdoor antenna, including all scanner antennas we sell. 
This is a safety item that should be used on all outdoor antennas. It protects against electrical shorts and lighting strikes.
A ground antenna provides a lower path to a safe discharge point. Grounding the antenna will also "drain off" electrical noise, which leaves a cleaner signal.
1/2" ground clamps - 3 included
3' 1/2" D galvanized grounding rods - 3 included
50' spool of 12.5 gauge aluminized steel ground wire - 1 included
Antenna grounding laws & rules vary greatly depending on the state/city you live in and your homeowners insurance policy, but this kit will have you covered. Some states do not require antenna grounding, but you are putting a metal rod on your home, which will act as a lightening magnet. We highly recommend grounding your antenna.